Hum Hill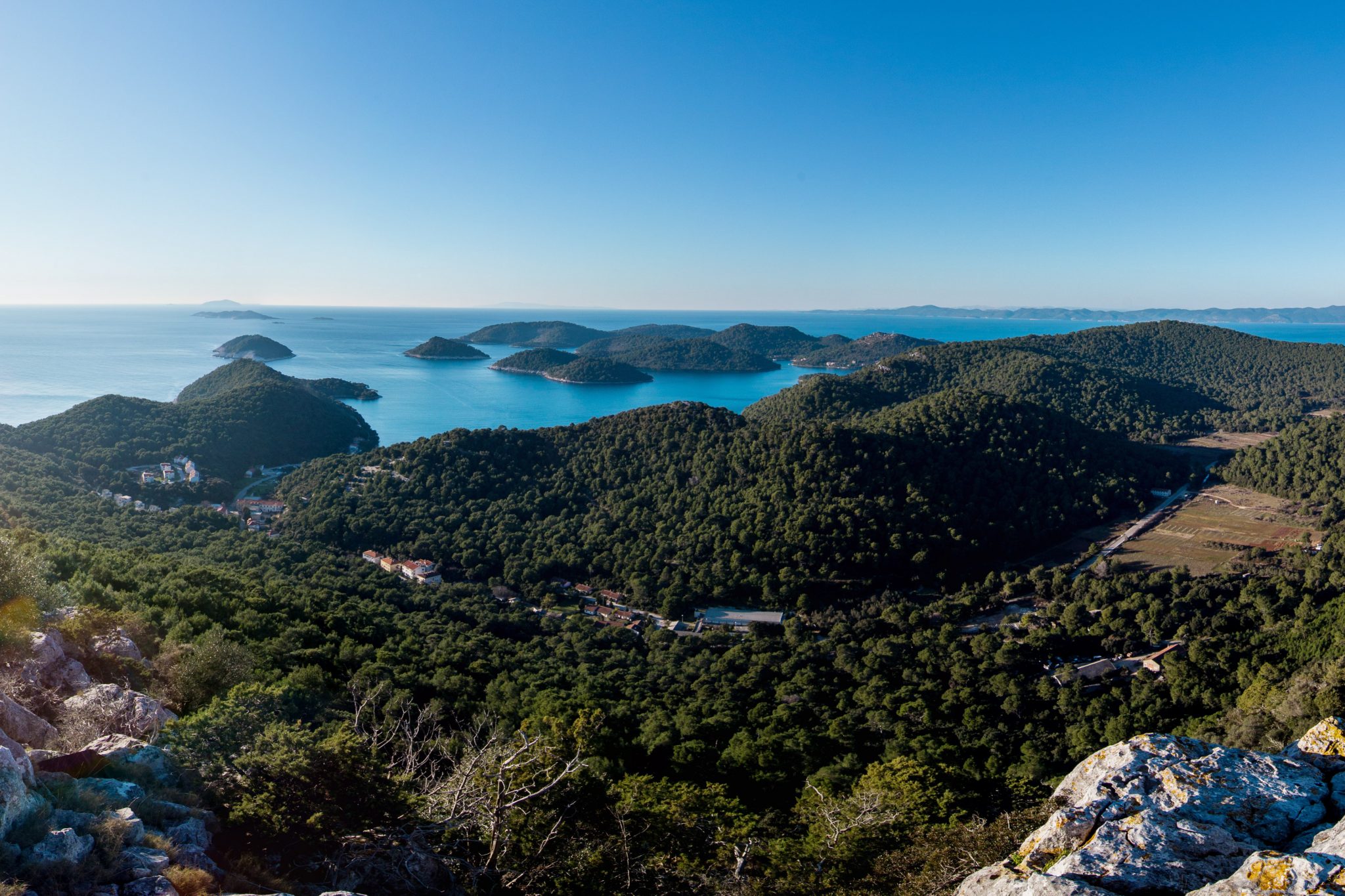 Hum Hill – Pogled s ceste za Hum
Hum je najveći vrh na Lastovu s visinom od 417 metara. Legenda vezana za crkvicu sv. Jurja koja se nalazi na vrhu govori o događaju iz 1483. kada je Lastovo trebalo biti napadnuto od strane Katalanskog brodovlja. Katalanski gusar je došao upozoriti lastovce da se predaju ili će uskoro biti napadnuti. Vidjevši kako se neprijateljska flota kreće prema otoku, popeli su se sa svojim svećenikom do crkvice sv. Jurja odakle su promatrali kako im se približavaju Katalani i molili da ih Bog sačuva od loše sudbine. Tada je počelo veliko nevrijeme i potopilo neprijateljske brodove u Lastovskom kanalu i na taj način spasilo lastovce. Daljnje postupanje sa gusarom svake godine se obilježava na poznatoj manifestaciji Lastovski poklad. Do vrha vodi asfaltirana cesta koja pred kraj skreće na makadamski put te je dostupno automobilom, a vrlo je zanimljiv planinarima koji do njega dolaze označenim pješačkim stazama. Jedna počinje u blizini Vinog polja, a druga u blizini Skrivene Luke. S vrha se pruža nezaboravan pogled na lastovski arhipelag, Vejo Lago, luku Ubli, naselje Lastovo, Skrivenu Luku i svjetionik Strugu, Vrhovnjake, Sušac i ostale otočiće. Malo ispod vrha, na kraju asfaltirane ceste, nalazi se vidikovac Galičine sa kojeg su snimljene najpoznatije slike Skrivene Luke. Na povrtku s vrha pruža se predivan pogled na zalazak sunca. Ovo je najbolje mjesto za doživljaj percepcije o veličini otoka Lastova i njegovom zemljopisnom položaju u odnosu na susjednu Korčulu, Mljet i Vis. Obavezno ga posjetite!
If you wish to explore the most interesting places of the island or find the hidden beaches, we, as your hosts, are there to help you. As your hosts, we will try to make your stay comfortable and fulfilled. Also, we are at your disposal in organizing excursions, diving and renting boats, bicycles, motorcycles, cars, jet skis, kayaks, pedal boats, etc.
If you want to hear the music of silence and feel the island's serenity, this piece of paradise is an ideal place for you. The island of Lastovo makes it possible for you to have a rest, relax and enjoy the flavors of nature and the sea away from the hustle and bustle of daily life.
How to find us?
When you leave the ferry port Ubli, go left in the direction of Pasadur for 2.5 km. When you pass the bridge, turn right and after 30 m (in front the first house) turn left and drive up the short hill to the apartments.