Lastovo town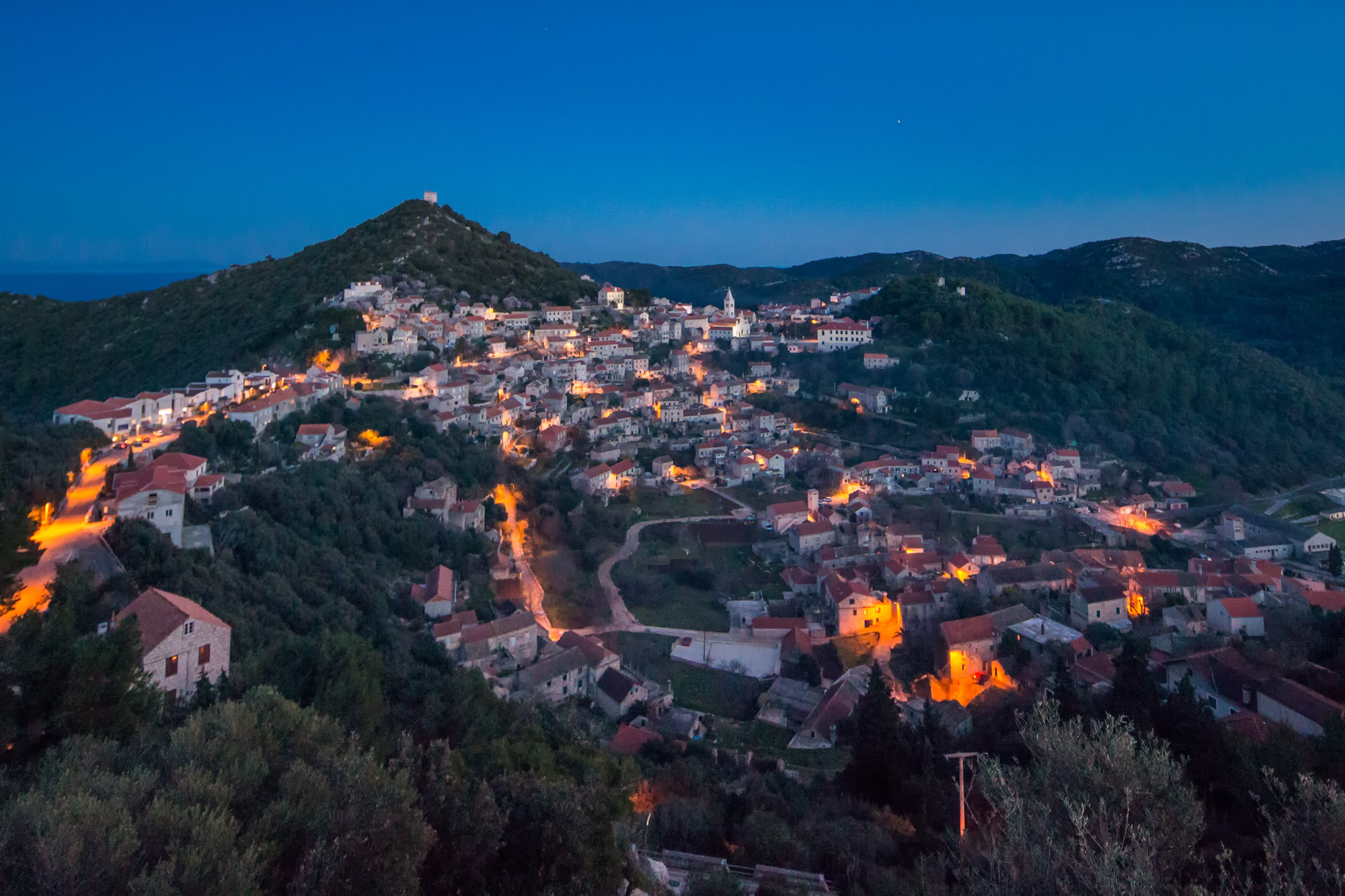 Lastovo town – Mjesto Lastovo
Lastovo, odnosno Selo kako ga lokalno stanovništvo naziva, najveće je mjesto na otoku Lastovu i osim zbog svog amfiteatralnog oblika zanimljivo je zbog činjenice da nije izgrađeno na samoj obali kao i ostala mjesta na otoku već u kopnenom dijelu. Smješteno je na strmoj osunčanoj padini iznad plodnog polja Lokavja, a okružuju ga vrhovi Kašćel (sa istoimenom utvrdom u kojoj se danas nalazi meteorološka stanica), Glavica, Sv. Lucija i Forteca. Zbog svog položaja, mjesto amfiteatralnog oblika bilo je zaštićeno od gusarskih napada što mu je osiguralo konstantan razvoj kroz stoljeća. Glavni napredak i razvoj dogodio se za vrijeme pripojenja Dubrovačkoj Republici. Danas naselje ima ulogu administrativnog, društvenog i kulturnog središta otoka. Stilsko i morfološko bogatstvo profane i sakralne arhitekture Sela, s dominantnom renesansnom fazom, civilizacijski atributi urbaniteta, akcentirani karakterističnim dimnjacima, obilje prirodne, materijalne i nematerijalne kulturne baštine čine Lastovo jedinstvenom otočnom cjelinom. Stoga ga je Ministarstvo kulture zaštitilo kao kulturno-povijesnu cjelinu. Od znamenitosti ističu se Knežev dvor ili Palac, crkve sv. Kuzme i Damjana, sv. Marije na grži, sv. Antoneta, sv. Marije u polju, sv. Josipa, sv. Augustina, sv. Vicenca i drugih svetaca značajnim Lastovcima, te dimnjaci koji se zovu fumari.
If you wish to explore the most interesting places of the island or find the hidden beaches, we, as your hosts, are there to help you. As your hosts, we will try to make your stay comfortable and fulfilled. Also, we are at your disposal in organizing excursions, diving and renting boats, bicycles, motorcycles, cars, jet skis, kayaks, pedal boats, etc.
If you want to hear the music of silence and feel the island's serenity, this piece of paradise is an ideal place for you. The island of Lastovo makes it possible for you to have a rest, relax and enjoy the flavors of nature and the sea away from the hustle and bustle of daily life.
How to find us?
When you leave the ferry port Ubli, go left in the direction of Pasadur for 2.5 km. When you pass the bridge, turn right and after 30 m (in front the first house) turn left and drive up the short hill to the apartments.