Starry skies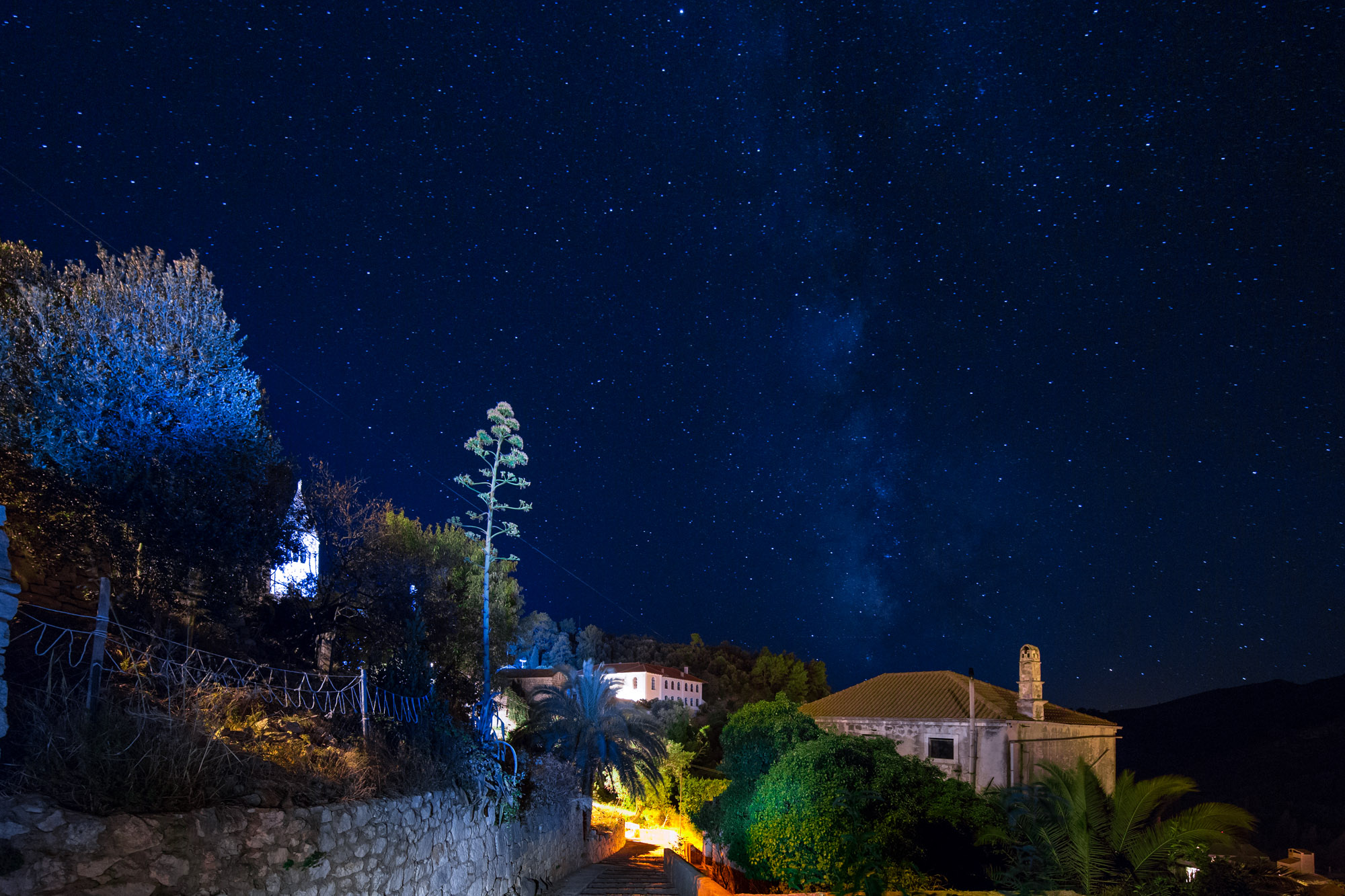 Starry skies – Mliječna staza iznad Lastova
Lastovo je otok očuvanog tamnog neba, turistima poznat kao "otok kristalnih zvijezda". Milijuni zvijezda koje ostavljaju promatrača bez daha prizor je o kojem svjedoče svi koji su posjetili otok Lastovo. Nigdje drugdje nisu vidjeli noćno nebo tako osuto zvijezdama. Ovaj laički dojam potvrdili su 2008. slovenski astrofotografi Mikuz Herman i Andrej Mohar. Obznanili su da je Lastovo lokacija s najljepšim zvjezdanim nebom u Europi zbog udaljenosti od kopna i svih mogućih zagađenja. Kao takva, pogodna je za postavljanje teleskopa i promatranje. Lastovo bi zahvaljujući tome moglo postati Europski astronomski park. Na cijelom otoku obična javna rasvjeta još je 2012. godine zamijenjena ekorasvjetom; postavljeno je 235 uličnih lampa sa svjetlosnim snopom usmjerenim prema zemlji, upravo kako bi se eliminiralo svjetlosno zagađenje.
If you wish to explore the most interesting places of the island or find the hidden beaches, we, as your hosts, are there to help you. As your hosts, we will try to make your stay comfortable and fulfilled. Also, we are at your disposal in organizing excursions, diving and renting boats, bicycles, motorcycles, cars, jet skis, kayaks, pedal boats, etc.
If you want to hear the music of silence and feel the island's serenity, this piece of paradise is an ideal place for you. The island of Lastovo makes it possible for you to have a rest, relax and enjoy the flavors of nature and the sea away from the hustle and bustle of daily life.
How to find us?
When you leave the ferry port Ubli, go left in the direction of Pasadur for 2.5 km. When you pass the bridge, turn right and after 30 m (in front the first house) turn left and drive up the short hill to the apartments.